Nutritional Support For
Healthy Thyroid

Function

‍ Supports Healthy Energy Levels

‍ Supports Focus and Clarity

‍ Supports Healthy Thyroid Hormone Production

Order Now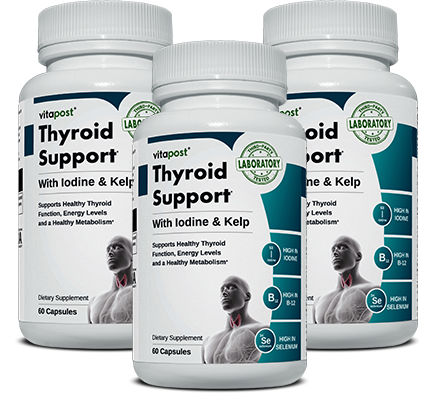 What is Thyroid Support?
Your thyroid is a special and complicated organ that regulates metabolism, development and protein synthesis. It requires nourishing with trace minerals, especially iodine. A healthy thyroid is essential to normal intellectual function, metabolic rate and calcium regulation.
The VitaPost Thyroid Support formula is specifically designed and developed from a bespoke combination of vitamins, minerals, and herbs to help support healthy energy levels, support focus and clarity, and support healthy thyroid hormone production.
With ingredients seen in:

Benefits of Thyroid Support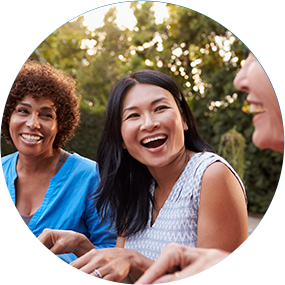 Supports Healthy Thyroid Hormone Production
The ingredients in the VitaPost Thyroid Support formula work together synergistically and can help your body maintain healthy thyroid hormone levels already within the normal range, so you can get the best out of life.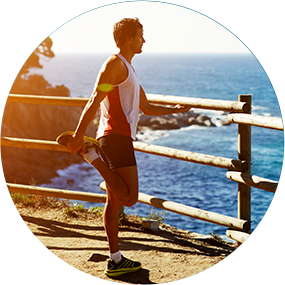 Supports Healthy Energy Levels
In order to maintain healthy energy levels, simple lifestyle practices can be put in place such as eating a well-balanced diet and maintaining regular exercise. The Ashwagandha and L-Tyrosine in VitaPost Thyroid Support can also help to support healthy energy levels and alertness.3,12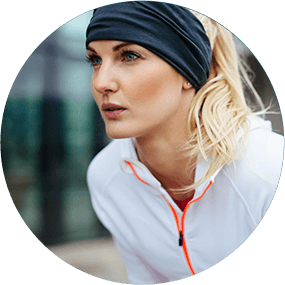 Supports Focus and Clarity
VitaPost Thyroid Support provides you with extra support for the brain and mind, by including Schisandra and vitamin B12. Healthy thyroid levels are very important for normal focus, clarity, and memory.1
Thyroid Support Ingredients
VitaPost Thyroid Support is a bespoke blend of ingredients specifically formulated to help support healthy thyroid hormone production.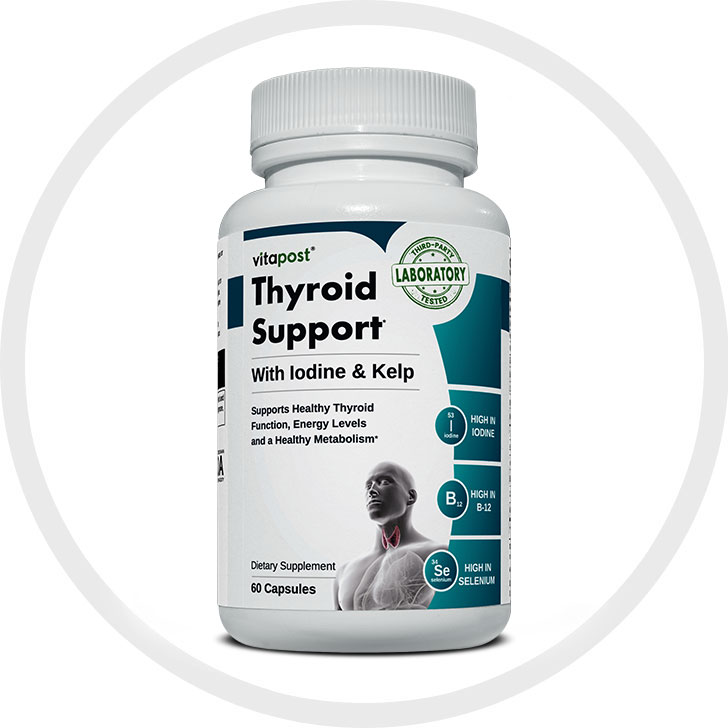 Ashwagandha
‍
‍
Ashwagandha has multiple health benefits, and research has shown promising results in support of a healthy thyroid. This herb has been used in the Ayurvedic tradition for over 3,000 years to support stress management, energy levels and concentration. Many of its properties are attributed to high levels of 'withanolides,' compounds that take their name from the plant's botanical name Withania somnifera.2,3
Iodine
‍
‍
It is essential to consume iodine through diet or supplements, as our bodies can't make this themselves. Your body requires iodine for healthy thyroid hormone production; in fact, the only known use for iodine in the human body is in the synthesis of thyroid hormones T3 and T4 by the thyroid gland.4
Vitamin B12
‍
‍
Vitamin B12 is another essential vitamin, which is required for normal brain function, making red blood cells, and synthesising DNA. The absorption of vitamin B12 is naturally limited by our body's 'intrinsic factor', so we have included a boosted dose to increase its availability. B12 is commonly thought to help support energy levels, focus and clarity.5,6
Selenium
‍
‍
Selenium has powerful antioxidant-like functions that help defend against free radicals. It acts catalytically in the normal production of active thyroid hormones. Supplementing with selenium can support healthy thyroid function.7,8
Zinc
‍
‍
Zinc is an important trace element alongside selenium, and plays a significant role in the synthesis of thyroid hormones, helping to support normal hormone production and thyroid function. Thyroid hormones are essential to the absorption of zinc, meaning each supports the other in healthy people.9,10
L-Tyrosine
‍
‍
L-Tyrosine is an amino acid involved in the process of thyroid hormone production and conversion within the body. It is also a popular dietary supplement that can support focus, clarity and energy levels.11-13
Professional opinion
The ingredients inside Thyroid Support have been presented in numerous mainstream media and from research clinics and organisations.

"Zinc and other trace elements such as copper and selenium are required for the synthesis of thyroid hormones, a deficiency of these can result in hypothyroidism."
Published by NCBI, March 2013

"Iodine is an element that is needed for the production of thyroid hormone. . . . If you do not have enough iodine in your body, you cannot make enough thyroid hormone."
Published by American Thyroid Association, August 2019

"Taking tyrosine helps people who have lost a night's sleep stay alert for about 3 hours longer than they otherwise would. Also, early research shows that tyrosine improves memory and reasoning in people who are sleep-deprived."
Published by WebMD, August 2019
Thyroid Support TESTIMONIALS
Don't just take our word for it. Thousands of customers have experienced the results for themselves, and this is what a few of them had to say:
Already a customer? Write your review now ‍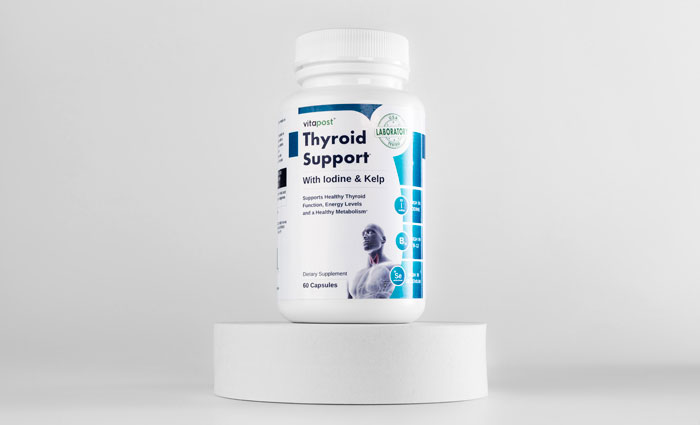 ‍
I have a drs appt booked because this just gave me so much more energy, theres nothing else I changed, go get your levels looked at people
‍ Yes, I would recommend this product
‍
A nutritionist suggested that low energy levels are related to the thyroid, so I took this & wow! what a difference. I don't know what I was missing
‍ Yes, I would recommend this product
‍
Good product for energy -
Evey
Something I noticed was a decrease in my appetite, so I can happily recommend Thyroid Support.
‍ Yes, I would recommend this product
Click here to read all reviews.
FAQs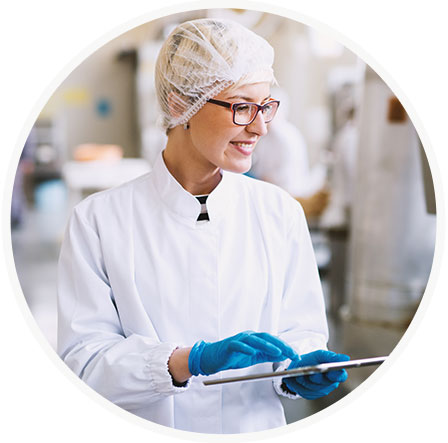 ‍Taking Thyroid Support
Do I need a prescription for Thyroid Support?
Thyroid Support is available for purchase without a prescription.
How do I use Thyroid Support?
Take two (2) capsules a day with food or as directed by your healthcare professional.
Do not exceed the recommended dose. Pregnant or nursing mothers, children under 18, and individuals with a known medical condition should consult a physician before using this or any dietary supplement.
I don't enjoy swallowing capsules. Do I have any other options?
While the Thyroid Support capsule can be taken apart and absorbed in your favorite drink or food, we would not recommend this due to the taste. As this capsule contains compact powder, we would also not recommend splitting the capsule in half and attempting to swallow the halves.
‍Shipping, Sizes and Quantity
What are my delivery options?
We have global distribution to 20 countries worldwide. This list of countries is available in the first step of checkout.
Orders are processed immediately and shipping depends on which option you choose:
| Description | Price |
| --- | --- |
| USPS - Standard (3-5 business days) | $4.95 |
| USPS - Second Day (2-3 business days) | $9.95 |
| UPS/DHL/USPS – Tracking International (12-15 business days) | $9.95 |
How many capsules are in 1 bottle of Thyroid Support?
Thyroid Support contains 60 capsules in every bottle. This is equivalent to a 1-month supply.
How big are the capsules?
The capsules are a standard 0 size, which is less than an inch long (22mm). Most people consider this size easy to swallow.
Can I return my unopened bottles of Thyroid Support?
Yes, we stand behind this supplement 100%, so we're more than happy for you to return your unopened bottles of Thyroid Support within 5 months of purchase.
‍Ingredients and Restricted Diets
Is Thyroid Support free of common allergens?
While the formula does not contain common allergens, this product is manufactured and packaged in a facility which may also process milk, soy, wheat, egg, peanuts, tree nuts, fish and crustacean shellfish.
For uncommon allergens, please check the ingredients list.
Is Thyroid Support a vegetarian product?
Thyroid Support is encased in a gelatin capsule, meaning it is not a vegetarian product.
‍Certification and Manufacturing
Are these certified by the FDA?
The FDA does not certify dietary supplement products, such as Thyroid Support. However, Thyroid Support is manufactured in an FDA registered facility that follows GMP (Good Manufacturing Practice) guidelines.
Where is it manufactured?
Thyroid Support is manufactured in the US from quality imported and domestic ingredients.
Support Your Thyroid Health and Function
A well-nourished Thyroid can support a healthy metabolism, energy levels, focus, clarity - the list goes on. It's an incredibly important organ, that many people take for granted. Make sure your thyroid gets extra support.
Limited time offer,
buy 3 and get 1 free! ‍